3CX
Dialer
A complete communications platform, offering customers a simple, flexible, and affordable solution to call, video, and live chat.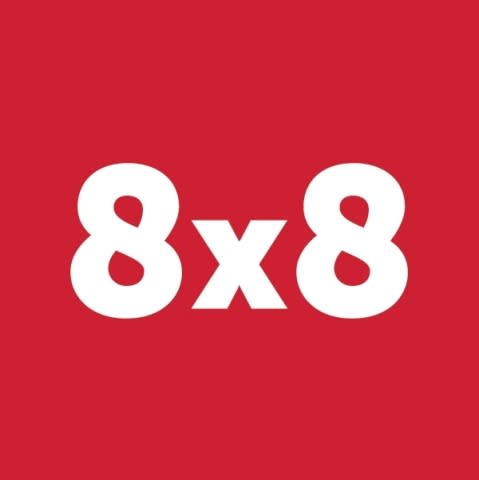 8×8
Dialer
Power your agile business with unified customer and employee experiences – phone, video, chat, and more.
AirCall
Dialer
The ultimate integrated cloud-based business phone system for sales and support teams across call centers.
Amazon Connect
Dialer
Make predictive and progressive calls using Amazon Connect campaigns to serve your customers quickly and improve agent productivity.
Avaya
Dialer
Industry-leading outbound platform for the creation and management of blended campaigns and customer communications.
Bright Pattern
Dialer
Our auto dialer and predictive dialer allow call centers to make outbound calls to phone numbers in an efficient, streamlined manner.
CallRail
Dialer
CallRail's call tracking lets you track calls, texts, forms, and chats as easily as you track clicks. Unlock the intelligence you need.
CallTrackingMetrics
Dialer
Gives you the confidence and insights to deliver fully informed marketing guidance to your clients. Plus, we make it easy for you.
Close
Dialer
Close is the inside sales CRM of choice for startups and SMBs. Make more calls, send more emails, and close more deals starting today.
Connex One (Coming Soon!)
Dialer
Connex One is an omnichannel customer engagement platform, driving the future of contact centers with next-gen technology
Convoso
Dialer
A leading predictive dialer for outbound call centers for all of your agent's omnichannel dialing needs.
CounterPath Bria
Dialer
CounterPath Bria is an innovative VoIP software solution that helps to stay connected with phone calls and messages on any device.
Dialpad
Dialer
Leading customer intelligence platform that helps your team get the most out of your customer conversations.
Five9
Dialer
Leading provider of cloud contact center software that elevates the customer and agent experience to a new level.
Genesys
Dialer
Omnichannel customer experience & contact center solutions that powers personalized experiences, trusted by thousands.
Kixie
Dialer
Sales engagement platform that helps in sales team performance with ultra-reliable, easily automated calling & texting.
MaxContact
Dialer
Call center software that is ideal for sales, customer service, and debt collection teams to give you full visibility of your team's performance.
Microsoft Teams (Coming Soon!)
Collaboration
Setup configurable triggers in Abstrakt that will alert you in real-time via Teams when something specific is said on calls.
NICE inContact
Dialer
A cloud-based call center software that helps businesses to maximize the quality of leads and minimize the cost of client interaction.
Outreach
Sales Engagement Platform
Sales engagement platform that helps efficiently and effectively engage prospects to drive more pipeline and close more deals.
Regal
Dialer
The outbound phone and sms sales solution built to drive more conversations so you can hit your growth goals way faster.
RingCentral
Dialer
A dialer that provides businesses with cloud-based business communication and collaboration solutions.
Salesforce
Sales Engagement Platform
Enables users to make, receive, and manage phone calls directly within the Salesforce environment, enhancing communication and streamlining workflows.
Salesloft
Sales Engagement Platform
Sales engagement platform that helps you connect with people, solve problems, and move organizations forward.
Slack (Coming Soon!)
Collaboration
Setup configurable triggers in Abstrakt that will alert you in real-time via Slack when something specific is said on calls.
SmrtPhone
Dialer
An all-in-one communication platform for sales-driven businesses. Voice, text, power dialing, and lead management – all synced to the CRM system.
Talkdesk
Dialer
Drive exceptional business outcomes with an AI-powered cloud contact center platform built for your industry.
TCN
Dialer
A whole suite of call center solutions – making it easy to automate tasks, collect more and delight customers.
Twilio Flex
Dialer
Helping businesses deploy tailored cloud contact centers while freeing them from the limitations of SaaS applications.
Zendesk
Dialer
Our customer service solution comes with everything you need. Make customers happy via text, mobile, phone, email, and more.
VICIdial
Dialer
VICIdial is the most popular Open-Source Contact Center Solution in the world that covers inbound, outbound, email, and customer chats.
Zoom Contact Center
Dialer
Omnichannel contact center solution that helps businesses deliver prompt, accurate, and highly personalized experiences that drive loyalty.
Don't see your solution listed?
Just let us know what you are using and we'll let you know if it can work with Abstrakt. Plus we're adding new integrations weekly.
New integrations take about four weeks to build, QA, and get live for our customers.