Clone Your Best Reps
Determine which playbooks, objection handling techniques, and behaviors actually drive desired outcomes.
Our customers are replicating their top performers within minutes using Abstrakt.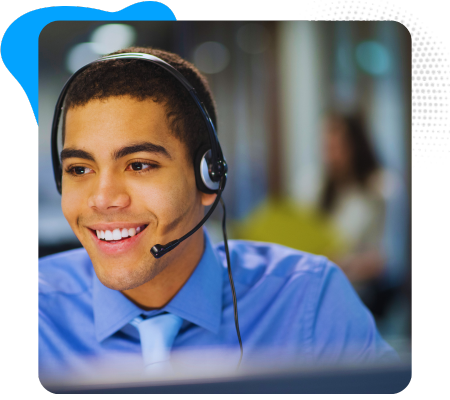 Real-Time Sales Coaching
Managers can be on every call, without having to actually be there. Give your reps the power of real-time sales coaching when they need it most… live on the call.
Goodbye to reactive coaching, hello real-time coaching.
Turn Data Into Deals
See what's working and not working in REAL-TIME. Get AI-backed insights on how to onboard reps faster, what words/phrases book the most meetings, and what your prospects are asking for.
Drive change with confidence from day one.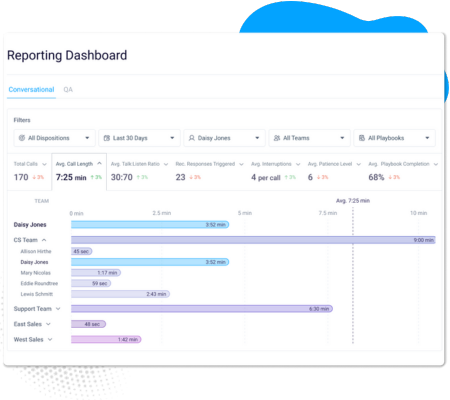 How Johnson & Johnson Achieved a 38% Decrease in Call Handle Time
Why Blue Signal started investing in their Future with Abstrakt
Plate IQ has decreased ramp time of new reps by 67% using Abstrakt
Frequently Asked Questions
Revenue &
GTM Leaders
Stop revenue leakage
You know opportunities are falling through the cracks at every stage of the funnel. Stop revenue leakage in its tracks with real-time call coaching. Abstrakt will ensure those holes are plugged.
Sales Enablement
Measure your efforts
If you struggle to measure the impact of your job on revenue attainment, that problem is solved with Abstrakt. With a few simple math equations, you can prove Abstrakt's value within minutes.
Sales
Reps
Ironman had JARVIS
Yes, Tony Stark was great but from time to time he needed a little extra help. That's what Abstrakt is for you. Always there when you need it the most.
Abstrakt was built to help sales teams like yours.